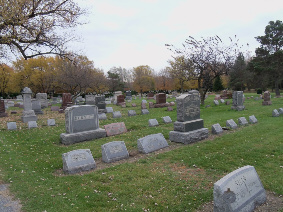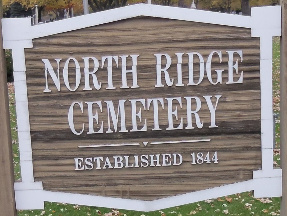 Welcome to North Ridge Cemetery
North Ridge Cemetery, was established in 1844. We are physically located in Cambria, New York, however, our office address is Lockport, New York.

North Ridge Cemetery is 3.6 miles east of Ransomville, New York, and is located on the east side of Church Rd., 550 yards south of Hwy 93; 1050 yards north of Hwy 104.

Several North Ridge interments are listed on Find a Grave.com.
Do know, however, this is not a complete listing.

Please feel free to contact us with any questions you may have.
Tel: 716-434-5860
Or email us at:
northridgeburialassociation@gmail.com

_________________________________________________________
Interesting Fact...

Did you know tht there are two American Revolutionary War Patriots buried at North Ridge Cemetery? They are:
Allen, Jeremiah - born 1764- died 1851
Beach, Aaron - born 1761 - died 1846